Mr. LIN JIE
China
Major: Education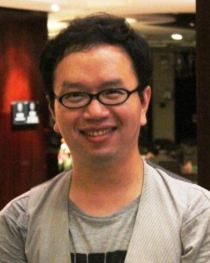 Ms. STOYANOVA Ralitsa
Bulgaria
Major: Japanese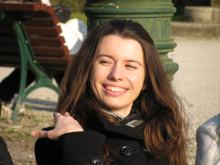 Ms. HARNIATI
Indonesia
Major: Law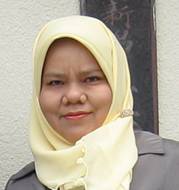 Ms. TRAN THI NGOC ANH
Vietnam
Major: Engineering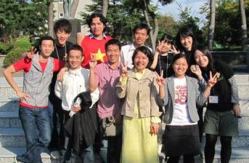 Mr. LEE Ryn Young
South Korea
Major: Physics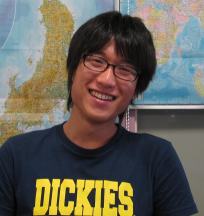 Jana Christina Baumann
Exchange student from University of Munster, Germany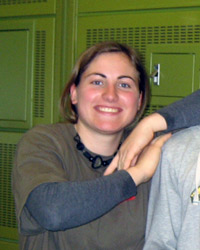 Before coming to Niigata l did not know what to expect and l wondered pretty much how daily life as a student in Niigata would look like. Now I know, it is a really good place for studying and everything!
Niigata with its 800,000 1nhabitants is on one hand big enough to offer anything (shopping areas. entertainment, restaurants, good traffic connections, ...) and on the other hand since it is situated in the rather rural Northern Honshu at the coast of the Japanese Sea it offers the best conditions for outdoor activities (surfing, skiing/snowboarding, trekking, ...) as well. And when it comes to food Niigata with its famous rice and fresh fish is really a good place as you will recognize soon.
The university campus (Ikarashi) is close to the seaside and surrounded by a lot of small shops, restaurants and bars. As well as the train station, super markets, some gym or some Onsen (hot spa) are not too far (5~10minutes by bike). When getting to Niigata one of the first things which I would recommend you to buy quite soon is definitely a bike since it makes things much easier.
The campus itself offers a lot of facilities as well, libraries, several refectories, a travel agency. the Lawson (a convenience store in which I am sure you will spend a lot of time or at least which you will often go to since it is a quite popular meeting place) or the International Exchange Support Centre which will help you with any question concerning your stay at Niigata university. In short: Everything you will need for daily life (studying and free time) is really close at hand.
Once you got to Niigata, a very good opportunity to get into contact with Japanese and make Japanese friends is definitely to enter into a Bukatsu, a club. There are a lot of club activities at Niigata University. Just to mention a few in order to give you an idea: Tennis, Volleyball, American football, Dance, Baseball, Soccer, Skiing, Horseback riding, Swimming, Classical Guitar, Judo, Lacrosse, Archery, Cycling and many, many more. As well as there are many unofficial clubs called "circles" as well. One of those is for example the Kokusai Volunteer Club a club that organizes a lot of parties and events such as the Love Earth Music Festival, as well as a weekly coffee hour that are thought to help Japanese and the international students to get in touch, as well as they organize some Japanese lessons.
Concluding, I am really glad that a have come to Niigata because it is a really good place for living: The people are nice, you can easily get in touch with Japanese as well as the international students, the learning facilities are good, you can do a lot of things around, travelling is quite easy (thanks to the good connection to Tokyo by bus or by Shinkansen, a ferry going to Hokkaido or the airport connecting you with any place in Japan and a lot of places in Asia or Oceania such as Korea or Australia) and the food is really delicious as well as daily expenses compared to other cities in Japan are really reasonable.
Saiful Bakri Abdul Aziz
My life in Niigata, Japan
Doctoral Degree Program, Graduate School of Modern Society and Culture
Nationality: Malaysia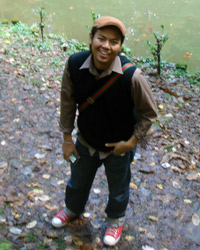 If someone asked me to describe my life in Japan in one word, the word would be "adventure". From the moment I set foot in Narita Airport, Tokyo (four years ago), my life have been one big rollercoaster ride (though not like those kind of scary rides more of a fun ride!)
My adventure continues in Niigata. My impression of Niigata City is that, it is very picturesque and homely. Many times I have ventured out in the City, walking through the narrow lanes and encounter among others, stall that sell the best taste mochi dango (Japanese dessert). Niigata as a whole offer many fun things to do. From trekking up Mount Yahiko, picnicking at Fukushima Lagoon, searching for bargain at Bandai to cycling around Sado Island. To those who love fresh seafood, a trip to Teradomari is a must. There are many places to visit and things to do in Niigata; as for me I always love nature and Niigata have offered me many opportunities in observing nature at its finest.
Studying at Niigata University is an adventure as well. The University provides numerous of athletic, social, culture and many other types of clubs to their student. The friendly atmosphere of the people in the University has really helped me in settling down. The administrative and the academic staffs are always ready to help. As a foreign student, the International Student Centre has provided assistance and also held numerous activities in making my life comfortable. However, one of the best reasons to study in Niigata University is the location. With only 10 minutes walk to the beach, my summers have always been a blast.
My life is Japan does have its share of ups and downs (like a rollercoaster ride) but it is a ride worth taking. I have made great friends, been to beautiful places, experienced wonderful events, eaten good food and attained immense knowledge. It is an adventure!