The International Exchange Support Center plays a key role in promoting exchange programs between international students and Japanese people in the local community.
Volunteer Program for Intercultural Education
This is a volunteer program where international students at the request of schools contribute to the education of Japanese children by visiting elementary schools, junior high schools or high schools of Niigata Prefecture to talk about their home countries in classes or assemblies for international understanding and exchange. This is a valuable volunteer activity that welcomes international students who can communicate in Japanese to some extent and who wish to spend time with Japanese children.
Other Activities and Events
Throughout the year there are a range of activities and programs sponsored by local civic groups that give students the chance to interact with people in the community. These activities include homestays, field trips and visits to local sights.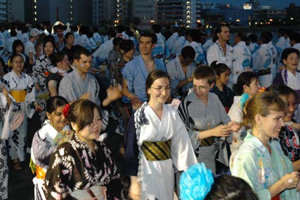 Folk Dancing Parade (at Niigata Festival)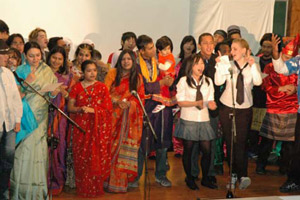 International Music Festival