Aug 05 2019
The new Niigata University brochure "Quick Guide 2019-2020" has been published. This Quick Guide is designed to give you a general overview of Niigata University.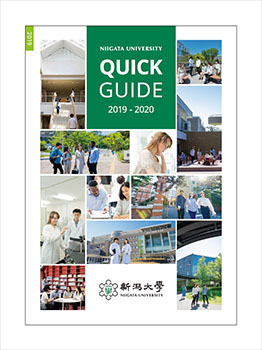 You can see the Guide here.(PDF:5MB)
We also produce other brochures about Niigata University as well as Graduate Schools. Besides, Quick Guide 2019-2020 in Russian and Chinese will be published shortly. Please visit our "Brochures・Videos" page to view these brochures.