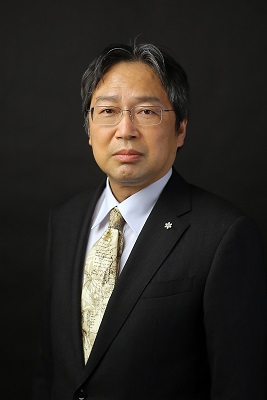 On behalf of our faculty, staff, and administration, welcome to Niigata University.
Niigata University has a long history as an institution, with origins going back some 150 years. Since our inauguration as a national university in 1949 under the new university system, the University has played an important role in higher education and research in Japan. Over the years, we have grown into a large, comprehensive university offering programs in a wide range of disciplines spanning the humanities and social sciences, natural sciences as well as medical and dental sciences.
At Niigata University, our overarching mission is to contribute to the peace and development of humankind through education, research, and social philanthropy, while thinking globally as well as locally.
As one of our initiatives to accomplish this mission, we have been striving in recent years to accelerate the globalization of our campus and to expand partnerships with overseas institutions. As a result, we have increased the number of students from our partner institutions overseas and have encouraged our own students to participate in study abroad programs as a way of cultivating a broad international perspective, along with deeper knowledge in individual subject areas.
In collaboration with our international partners as well as our faculty members, who are professionals with vast experience in their areas of specialization, we seek out opportunities to equip our students with the skills and knowledge they need to excel in the world. I am hopeful that this website will inspire you to take a closer look at Niigata University as a study abroad destination and academic partner.
We welcome you all to Niigata University. Your involvement will be vital to our future success. I look forward to seeing you on campus!
USHIKI Tatsuo, M.D., Ph.D.
President
President's Profile
USHIKI Tatsuo
Professor USHIKI Tatsuo is the 16th President of Niigata University. He was born in 1957, Itoigawa City, Niigata, where he spent his youth. He earned a M.D. in 1982 and a Ph.D. in 1986 both from Faculty of Medicine, Niigata University, in which he has built most his career. His research interests lie in anatomy and histology.
Career History:
Assistant Professor, Faculty of Medicine, Iwate Medical University (1986 - 1988)
Lecturer, Faculty of Medicine, Iwate Medical University (1988 - 1990)
Associate Professor, Faculty of Medicine, Hokkaido University (1990 - 1995)
Professor, Faculty of Medicine, Niigata University (1995 - 2012)
Vice Dean, Faculty of Medicine, Niigata University (2012 - 2014)
Dean, Faculty of Medicine, Niigata University (2014 - 2018)
Executive Vice President for International Affairs, Niigata University (2018 - 2020)
President, Niigata University (2020 -)